Making the Garden for the Monument to the Unborn
October 2011
photos from project leader and PGK, Paul Bates
The 'Before' picture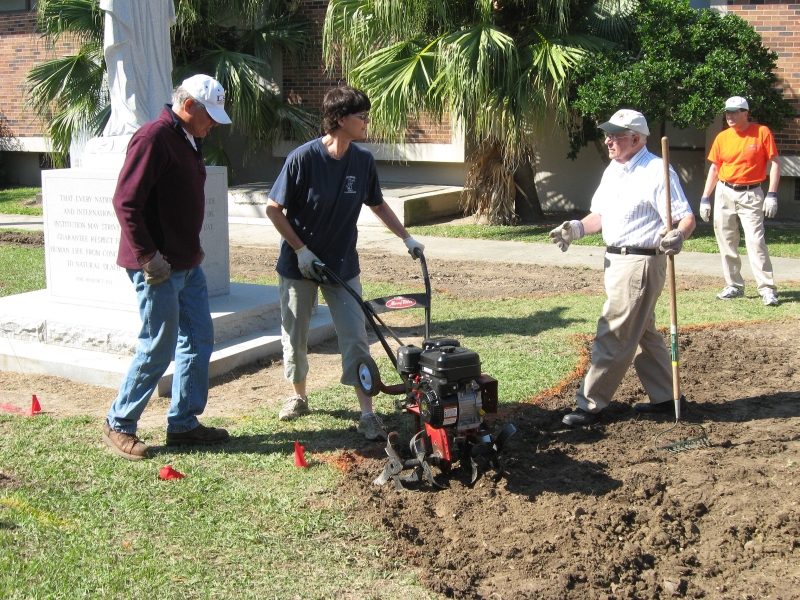 Bonnie,our landscape architect, breaks ground
The dirt was as hard as rock, and full of shells, but we perservered...
especially grateful for Louis's Bobcat that saved us later.
We made quick work moving two huge mounds of topsoil. Got it out of the way before mass.
We also replanted along the Melancon Center wall.
Bonnie gives a few final directions.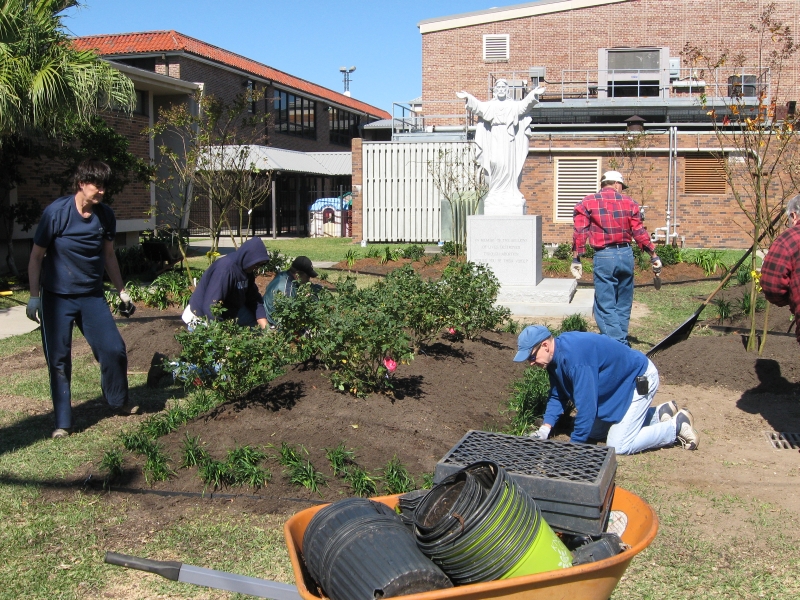 Almost completed... we added more plants and mulch later.