Before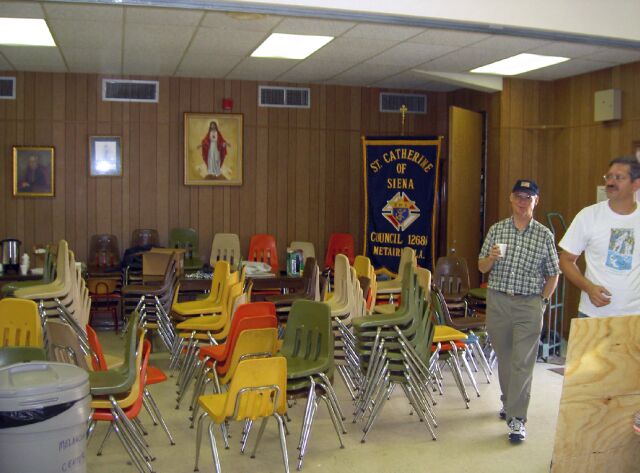 Before - continued
A man with a vision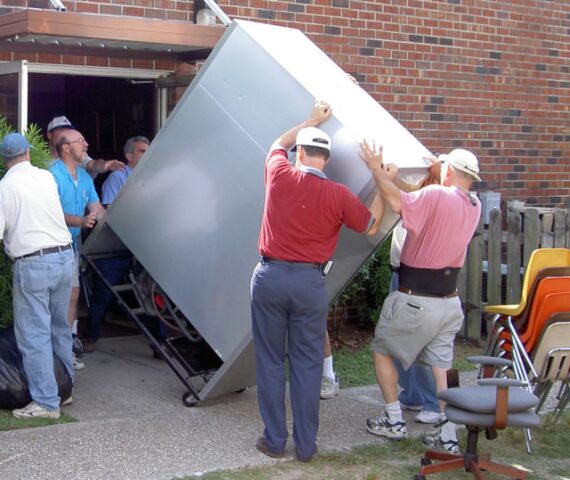 Moving out the cooler.
Ric and George ready to work the ceiling tiles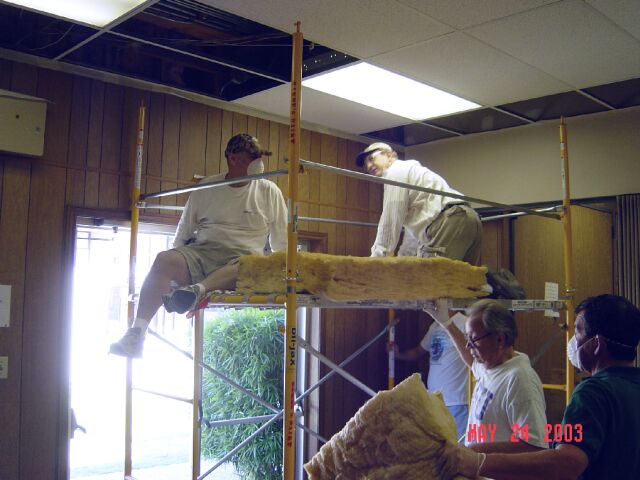 George says ' I get the top bunk!'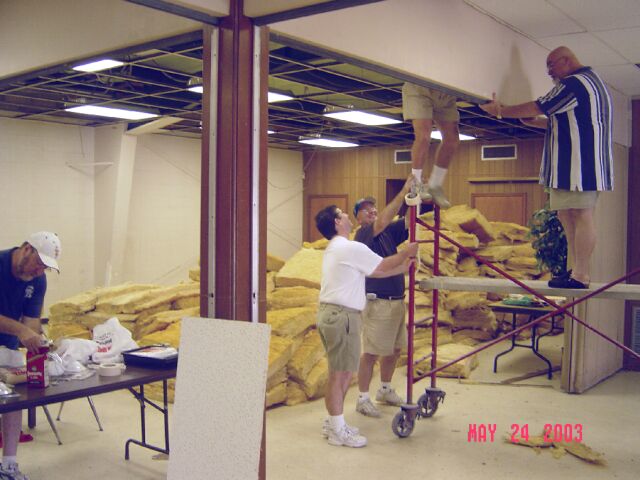 Scout Dads help too.
Relax, there are two doctors in the house.
Heading for the 'old tiles home'
More work
A well-deserved break
Monsignor shows us how to hold a paint roller.
Painters at work.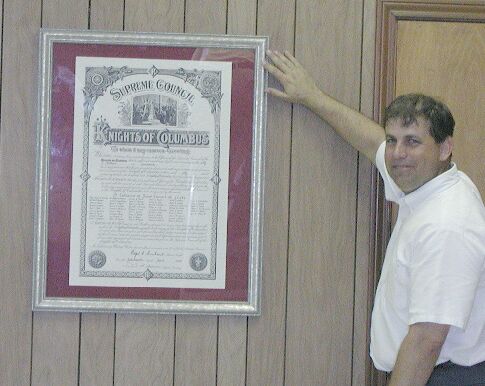 Grand Knight Bill Walker hangs the charter.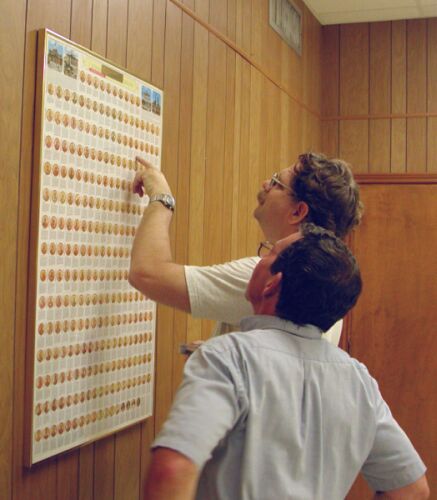 Mark and Kreig look up a pope.
Ready for Mass.