---
The Knights of Columbus Is a Catholic Men's organization founded in 1882 by Father Michael J. McGivney, in New Haven, Connecticut. Today, more than a century later, the Knights of Columbus has become the largest lay organization in the Catholic Church. Council 12686 is an actively growing young council founded in the year 2000 at St. Catherine of Siena Church in Metairie.
Please contact David Lynch at 250-1185 (or any of the officers) for information on joining the council.
Please click on links at left for specific information.
The Photo Galleries has pictures from many of our activities over the years.
---
---
Note: Because the 2019 Installation of Officers was cancelled due to weather
we do not have pictures for a 2019 event.
The webmaster will update the officers list as soon as he verifies the names.
But, in short...
Grand Knight: Richard Haffner
Deputy Grand Knight: Norman Romagosa
Chancellor: Glenn Smith
Recorder: Robert Burns
Treasurer: Billy Appel
Financial Secretary: Jerry Madere
Installation of Officers 2018
July 21
2018 - 2019 Officers
Grand Knight: David Lynch
Deputy Grand Knight: Richard Haffner
Chancellor: Payne Stiles
Financial Secretary: Jerald Madere
Treasurer: William Appel
Recorder: Norman Romagosa
Advocate: Ronnie Lampard
Warden: Robert Burns
1st Year Trustee: John Chryssoverges
2nd Year Trustee: Louis Bienvenu
3rd Year Trustee: Chris Rousselle
Inside Guard: Jeff Dill
Outside Guard: Bill Aitken
Outside Guard: Danny Laiche
Lecturer:Glenn Smith


Pastor: Fr. Tim Hedrick
---
Blue Mass
May 17, 2015
click here for more pictures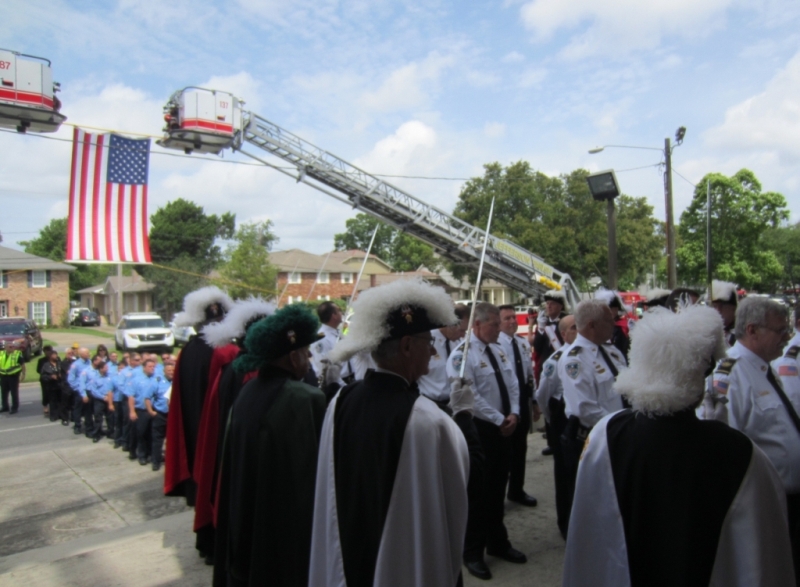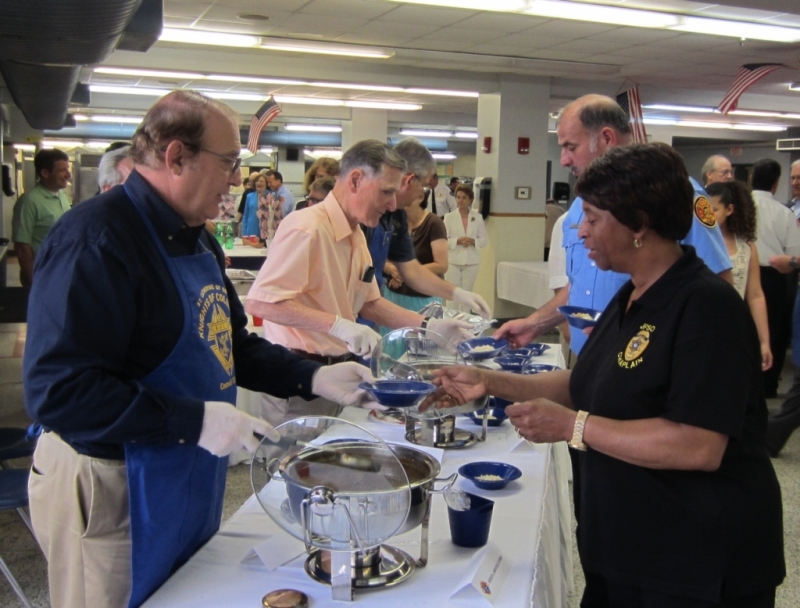 ---
---
---
Remembering Jerry Tarantino from our 2013 Installation
who could forget that smile
---
---
Making the Garden for the Monument to the Unborn
October, 2011
---
Monument to the Unborn
March 20, 2011
click here for more pictures
---
---
---
Donations and Youth Awards
Over the first 10 years of our existence, our council has made many contributions to to charity, and cash awards to winners of our contests for youths. Ron Altobello compiled a list of these, available here as a .pdf document.
Click Here to see the .pdf doc.
---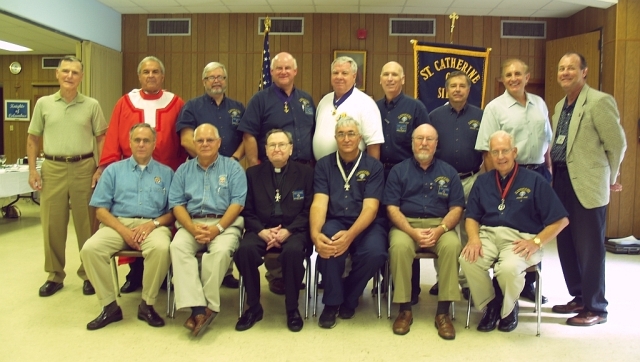 Our 'Founder', Msgr. Roger Swenson at the 2009 Installation Ceremony
May he rest in peace in the eternal company of the Lord.
---
---
from the archive... Blue Mass 2008
as featured on the inside back cover of the September 2008 Columbia Magazine...
---
---
Old News from the Archive
---
---
Defeat Hunger
Defeat hunger by volunteering your SUV or pickup truck to deliver food to St. Vincent dePaul units nearby. Call Ken Krey at 831-3382
---
Fraternal Activities Survey
Remember, turn in your monthly tally and then turning it in monthly tally to our Financial Secretary, Jerry Madere. Forms are available from him and from this website (
click here
)
Chapel of the Holy Innocents
On Monday, August 7, 2006, Mickey Lacombe, Grand Knight, presented Monsignor Roger A. Swenson, Pastor of St. Catherine of Siena Church with a check for $10,000 to help defray the cost of the new Chapel of the Holy Innocents. This money was raised from pledged donations of individual members of this council over a period of 5 years and was added to various fundraising efforts in the same period.
The chapel of the Holy Innocents is a special chapel where continuous adoration is practiced 24 hours a day, 365 days a year by the Catholic faithful. It's name remembers those killed by abortion.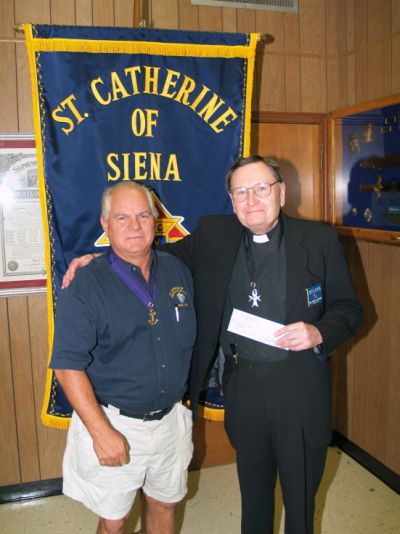 (Past) Grand Knight Michael Lacombe presented the check for $10,000 to Monsignor Swenson
Ideas Needed!
If you think of any activities we can do - fundraising or otherwise, please contact the Grand Knight

---
Photo Gallery photos from many of our council activities.
---
Links to other web sites
Our Founder, Father McGivney, website
St. Catherine of Siena Parish Website
St. Catherine of Siena Men's Club website
---
website built and maintained by: David Lynch 833-5327
David's K of C email: david.lynch@council12686.org

On the web since November 16, 2001