Installation of Officers July 12, 2003
The living cross.
Substitute Chaplain Charley Favret leads us in prayer.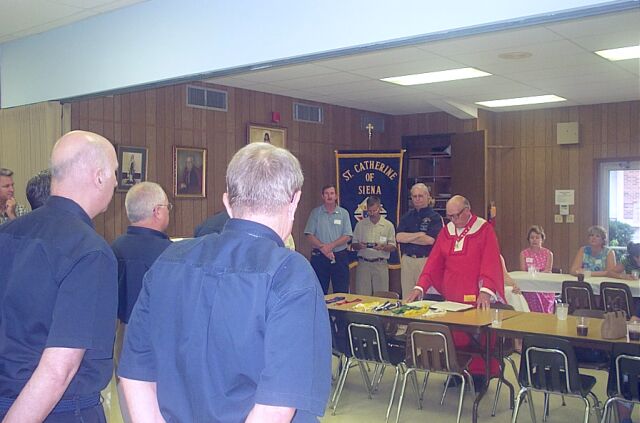 Our District Deputy leads the ceremony.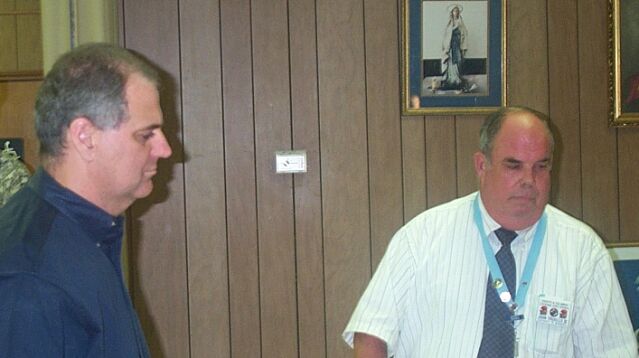 Grand Knight Ric Rodriguez receives his instructions.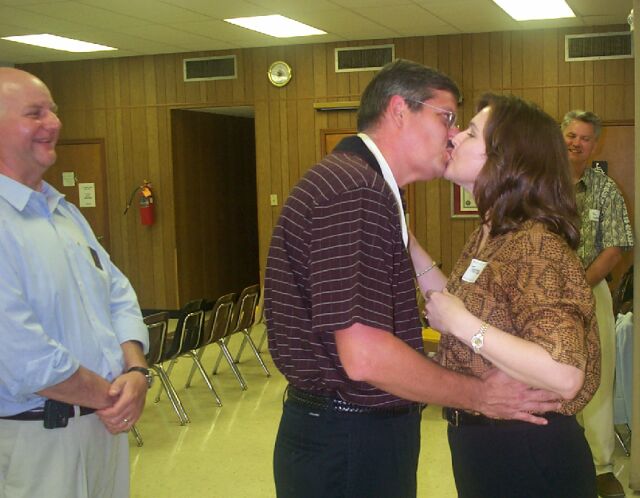 The officer's wives and special ladies placed the jewels on the officers and gave them a special bonus.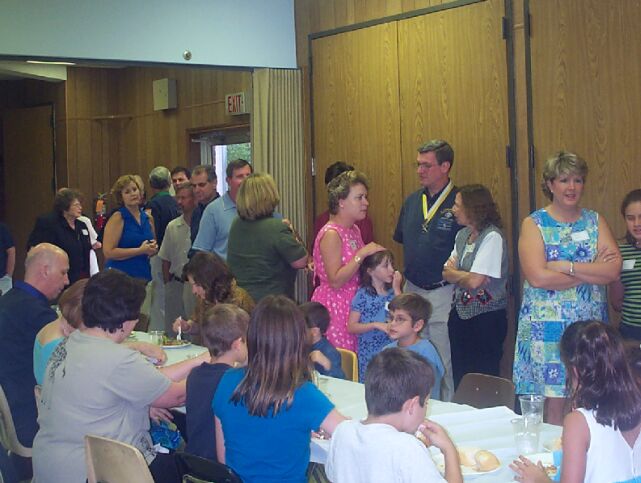 The knights and guests line up for ...
food!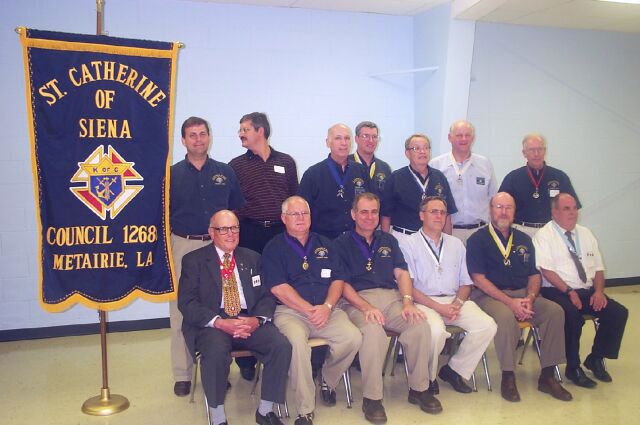 Afterward the new officers posed for a picture.
And the substitutes, who gamely helped us out, posed for a picture.