Dedication of the Adoration Chapel
On Sunday, 9-29-02, after the 11:00AM Mass, the Blessed Sacrament was carried to the chapel by our chaplain, Msgr. Roger A. Swenson. The escort canopy was carried by Brothers Jerry Madere, Micky Lacombe, Joe Maples and Ken Krey.

The chapel was designed and decorated by Tina D'Antoni, Family Life Director.

On Saturday, for 4 hours, Knights assisted Tina and a group of ladies to decorate and prepare food tables in the Barrett Complex for the celebration following the opening of the chapel, Sunday.

Sister Imelda Moriarity provided a laptop computer and a video projector to throw a 10ft image of a monstrance on the screen in that auditorium. Tony Maurin operated the equipment.

Many Knights are participating as Adorers. If you want to be an Adorer, sign up in the Chapel.
The procession begins from the sanctuary...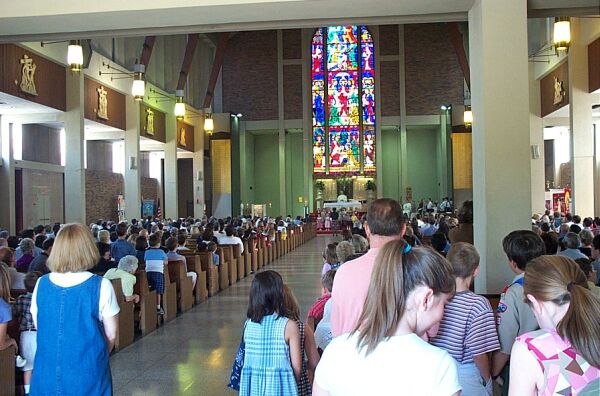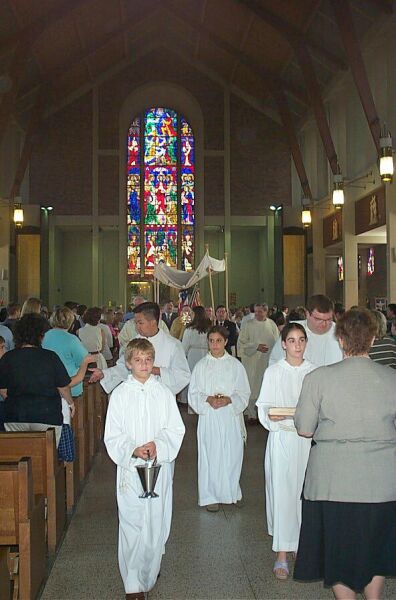 The Knights shelter the Blessed Sacrament as the procession proceeds to the chapel.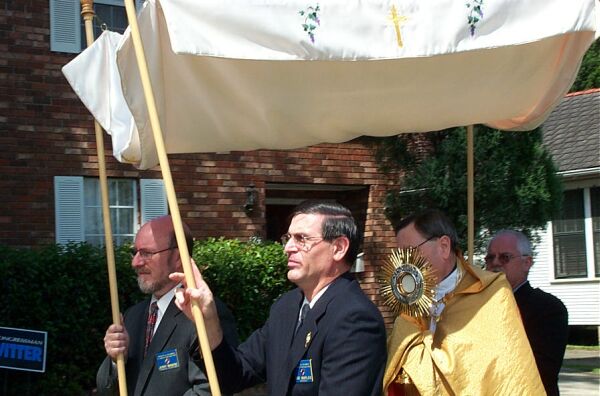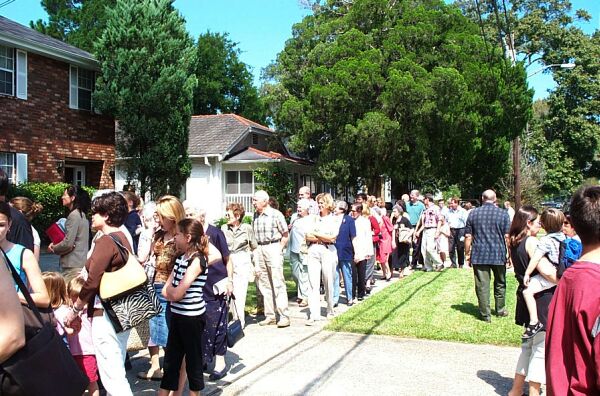 After the procession a reception is hosted in the Msgr. Barrett Complex...
Our Co-op co-presidents and Sister Imelda help serve refreshments.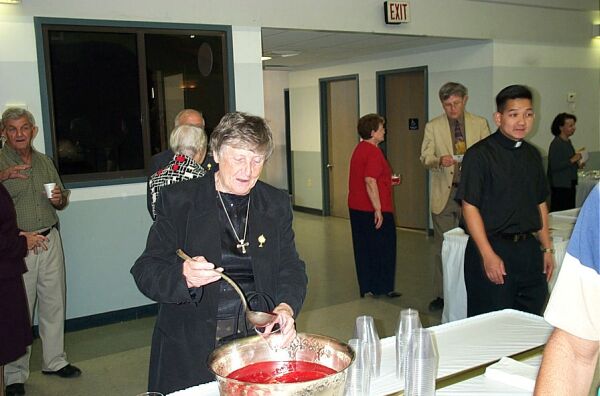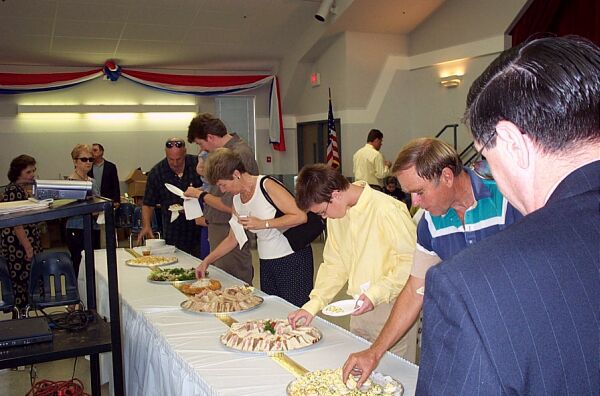 Msgr. Swenson addresses the audience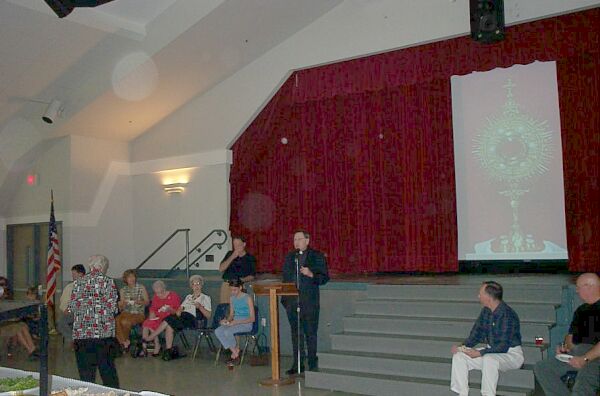 The parish is grateful to Julie for organizing the adorers